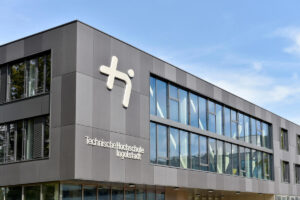 EURO FLIGHT TEST has partnered with the Technical University of Ingolstadt (THI) to jointly offer the Master of Science program "Flight Test Engineering". Such a program is unique in Germany and will be held in English. Administrative and content-related details are being worked out during the course of the coming months with tremendous support from THI. Depending on several factors the first class could be launched in 2022.
EURO FLIGHT TEST selected THI as its partner because of the shared spirit of "thinking outside the box", both organizations being very young and agile. Additionally THI is located right at the aerospace hub in Germany, with the German Military Flight Test Center (WTD 61) and Airbus Defence & Space in close proximity.
If you are interested in updates about the program please visit our M.Sc. webpage or send an email to masterprogram@euroflighttest.com.